Discussion Starter
·
#1
·
Howdy
Fairly straightforward swap, been done many times. Just not by me haha.
Ok, a little back story. I flipped my 11 gti after hitting some black ice. I purchased this 93 dlx toyota pickup truck after I got the insurance settled, as a daily driver/beater until I'm ready to buy a newer diesel truck. Well, they guy mud have forgotten to tell me about the leaking head gasket, stripped spark plug holes, and 90w oil he put in to hide the bottom end noise..
Long story short, I found a 1.9 tdi motor from a 98 jetta at a good price, and I need an engine. Win win. I'll be purchasing an adapter kit from acme adapters, fabricating my own mounts, wiring the truck to retain obd2 diagnostics, and eventually a nice tune to beef up the power output.
My target budget is around 2k to get it driving. Once that is accomplished, who knows from there..
I'll try to keep pictures and descriptions updated as I work, my goal is to have this completed and driving within a month. With my work schedule, 72 hr weeks, it's going to be tough but I think I'll make it happen.
Anyway, not a lot of pics yet, but this is said truck: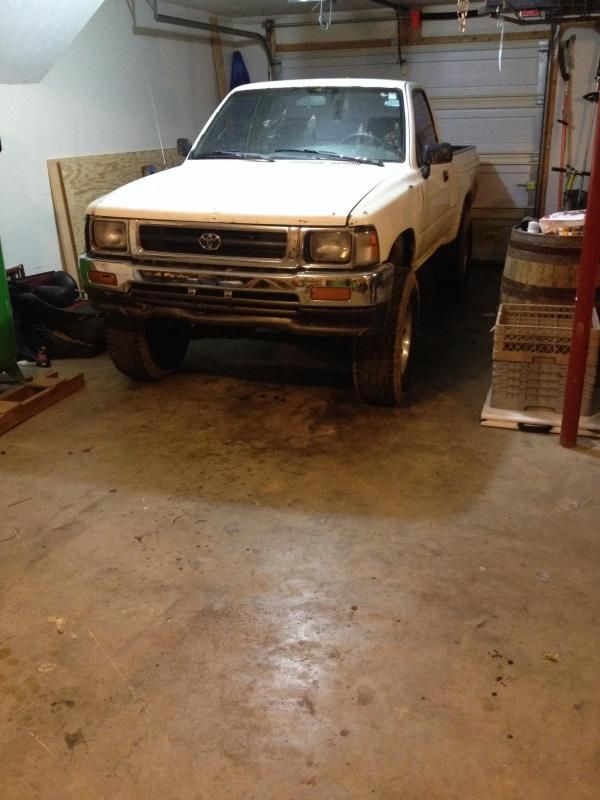 Thanks for looking