Discussion Starter
•
#1
•
Well, I guess I could post this here since we have a section for it now.
Doing a complete remodel of a 12x10 kitchen in my GF's house. The house was build in the late 40's, and was a single owner until she closed on it last week. Concrete basement foundation, brick, 2 story, attached 2 car garage on .4 acres.
Anyway, the walls in the kitchen are not plaster, but sheet rock I suppose. Here is a pic of the cabinets removed. The wall the cabinets were on is coming down to open the kitchen to the dining room. The next pics are stage 2 and 3 of that process.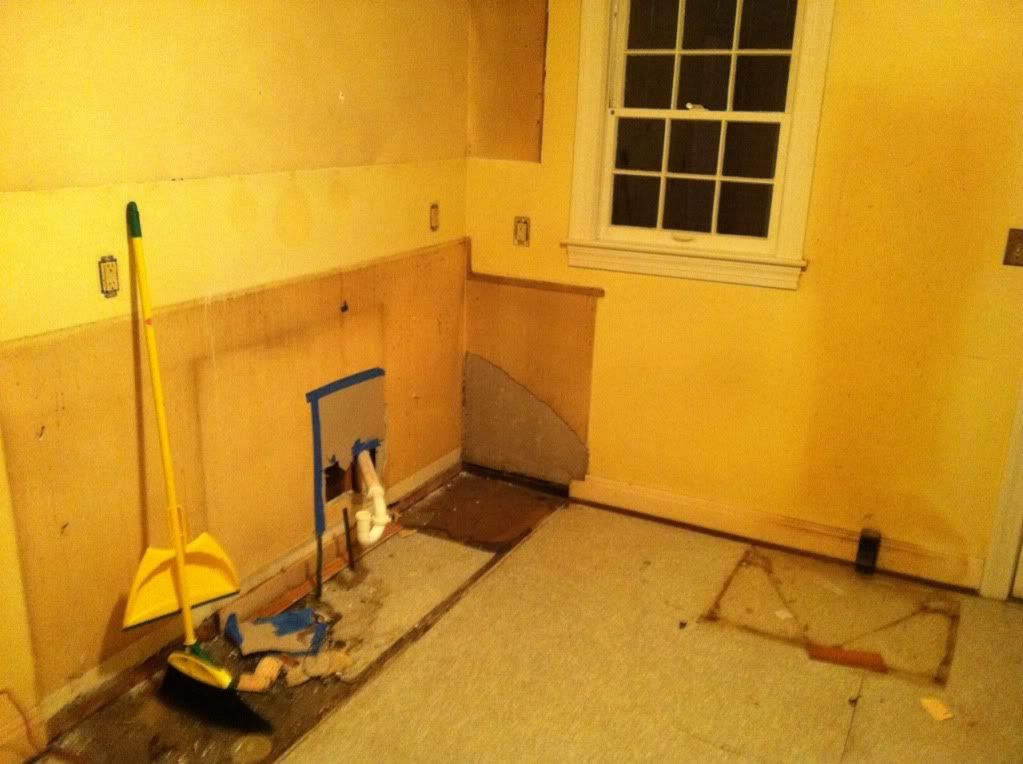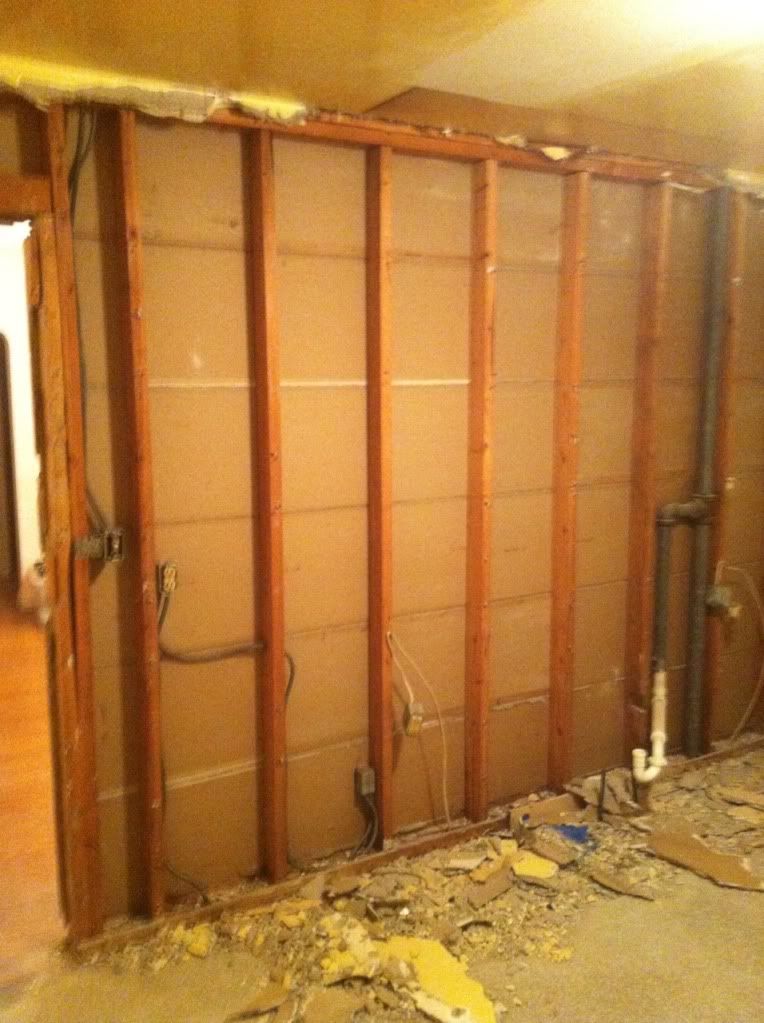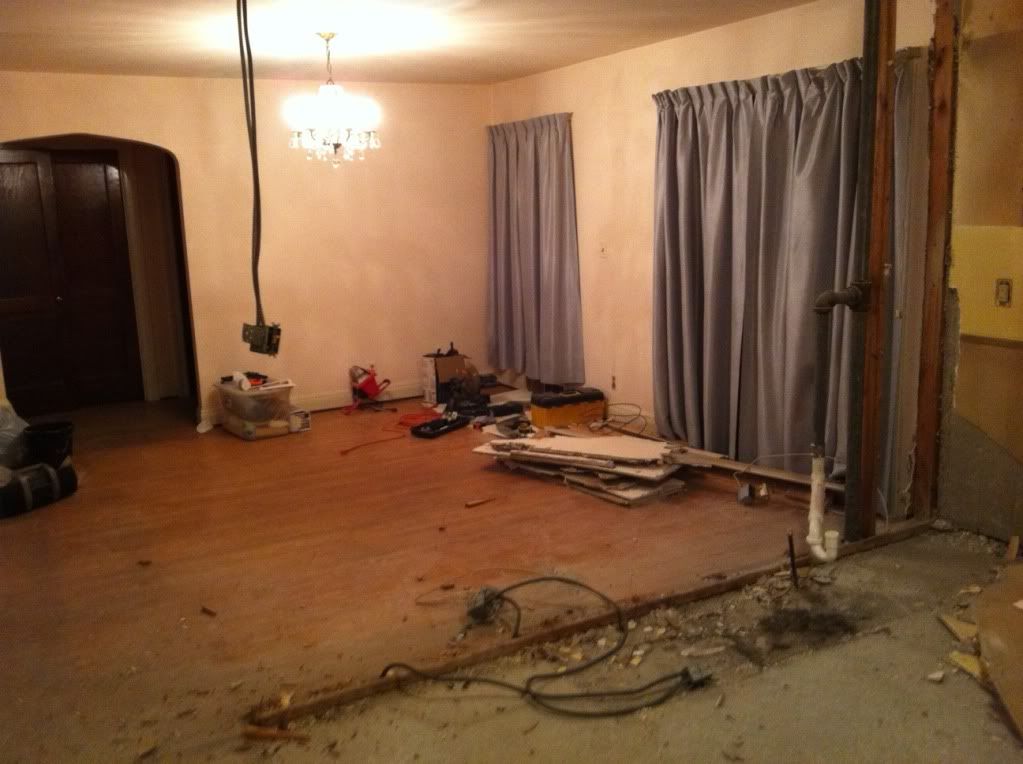 Last night I moved the dangling light switch to the wall on the left and removed a few more 2x4's from the old wall framing.
Next is some drywall repair work, reroute plumbing, add some outlets. Trying to have this buttoned up before derby, so I'll keep updating.