I'm dreadfully posting my car up for sale. I recently bought a house and got a company car. I need a truck 4wd for working around the house and trips to the lake. Also I am looking to get rid of a car payment since it has been sitting for 3 weeks in the driveway without driving it. This was is SonicK20 old RSX-S that he traded in for his 06 Si. Every knows he takes extremely good care of his cars, as do I also. I bought the car with 23,000 miles on it June 16, 2006 it now has 53,000. Yes that is 30,000 miles in a 1.5 years. I use to live in Spencer county up until Oct. 2007 when I bought my first house. While at home I worked in J-town, went to school at UofL, and girlfriend lived on Dixie hwy. I was drive like 570 miles a week. ALL MILES I DROVE ARE HIGHWAY. But as you know 53,xxx on a Acura it is just getting broke in.
$17,000
2005 Acura RSX-S
53,XXX miles
Sliver
Black Leather interior
tinted windows ( I think it's 20-30%)
New tires (General Excliam UHP) <5,000 miles
Hawk HPS rear pads replaced around 40,000 (front still in good shape)
Extra Options include- A-spec lip kit, fog lights, and A-spec shift knob
Oil change every 5,000 with Mobi 1 full syn.
Only mod is a TWM short shifter
K&N filter
Factory Bose 6 disc in dash changer radio w/ sub that fits in spare (sounds great)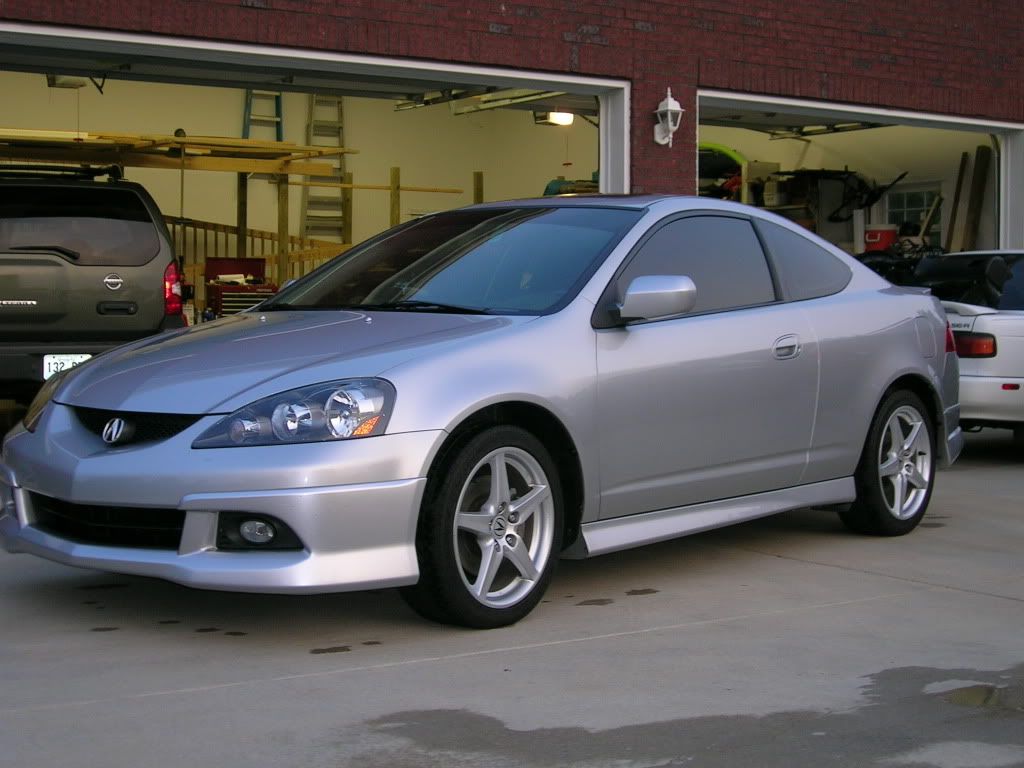 $17,000